Menstrual health and hygiene in the heritage workplace: FAME webinar
The recording of our webinar, Seeing Red – menstrual health and hygiene in the heritage workplace, is now finished and captioned. You can view it below.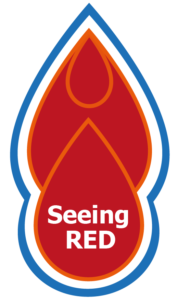 About: This webinar will share best practice for handling menstrual health and hygiene on sites, equip staff with the confidence to talk about periods to site management, and for site management to deal appropriately with menstruation on sites.
Links to some of the resources mentioned in it:
Seeing Red Webpage on Mentoring Womxn in Archaeology and Heritage
Brilliant Bins has reached out to us with this offer for anyone reading this:
"We would be very happy to provide a FREE sample bin to you or any of your contacts. Just ask them to contact me via email or the website contact form and let me know what colour and an address to send it to. I'm also happy to discuss the legislation on sanitary bins waste and disposal with anyone whether using our bins or otherwise.
Best regards
Susan Hofgartner
Brilliant Bins
Susan@brilliantbins.co.uk
01488 684850″
Contact information:
amymentoringwomeninarch@gmail.com
Twitter: @SeeingRedPeriod
Facebook: https://www.facebook.com/SeeingRedMenstruation/
Recording: https://youtu.be/kOfdfVIUYq0
The recordings of all our past webinars and sign ups to our future ones can be found on this page: https://famearchaeology.co.uk/fame-webinars/
This and the other webinars was made possible by funding from Historic England: